Detailed information you should know
We urge you to carefully read our privacy statement.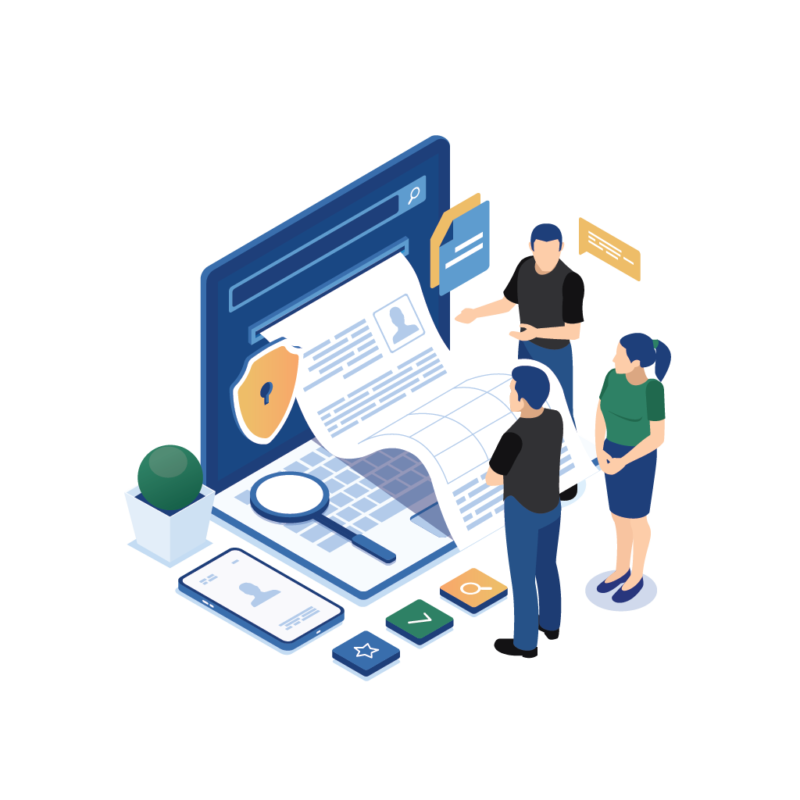 This Privacy Statement is part of the user agreement between You and The Organic Marketing (The "Company") and should be read in connection with and combined with the Terms of Use found on the Website located at https://theorganicmarketing.com (the "Website"). Terms in quotation marks that are not otherwise defined here shall have the meanings ascribed to them in the Terms of Use. 
When you access or use the website, you are accepting this privacy policy.  Please refrain from accessing and/or using the Website if you disagree with any or all of the privacy policy provisions listed below.
As a company, we are dedicated to upholding and respecting the privacy of every person we engage with. At all times, we shall handle your personal data in compliance with all applicable privacy and data protection regulations. Additionally, we follow the EDAA Principles for Online Behavioral Advertising and take part in the European Digital Alliance (EDAA) self-regulatory initiative.
This Privacy Notice explains the following:​
What personal information do we collect on this website

How we use this information
How we store your personal information
How we secure your personal information
The disclosure or sharing of your personal information
We are committed to protecting your personal information
Our responsibility for website links
Spam Policy
How to contact us
Website Users' Personal Information
We keep track of the devices you use to visit our website as well as how you use it. This involves compiling distinctive mobile device IDs, or internet protocol (IP) address online identifiers, which are numbers that can be used to specifically identify a particular computer or other network device on the internet. This data is associated with a cookie ID that we receive and handle.
If you utilize any of our website's interactive features, we may additionally gather personal data about you from those interactions. For instance, when you react to a blog post on our website or when you fill out data-collecting forms on our website. We don't gather delicate data like your political or religious opinions, racial or ethnic background, sexual preferences, or any other delicate data.
Children under the age of 16 are not the subject of any active data collection efforts by us. Please contact us at info@theorganicmarketing.com if you have any questions or concerns concerning your kid's privacy with respect to our services or if you think your child may have disclosed personal information here. In a timely manner, we shall remove such data from our files.
How We Use This Information
We only use the personal data you supply for the following purposes unless otherwise required by law:
To provide the precise data or service you have asked for. For instance, we will only use the email address you supplied to us to answer your request if you subscribed to our newsletter or inquired about a job or career opportunity through our website. We shall not make any other use of your contact information without your prior permission.
We ensure that we do so legally when we process your personal information. Majority of the time, the processing of your personal data is justified by either 
a) our legitimate interests in carrying out the services you have requested or in any other way relating to your relationship with us as a client or
b) your consent if that is required.
How We Store Your Personal Information
Your personal information will always be kept private, secret, and for no longer than is required to fulfil the objectives for which it was collected. We will delete your personal information once it is no longer needed.  
On occasion, we might turn to additional team members or outside service providers for assistance in running the IT infrastructure that handles processing your personal data. Some of these systems might be situated in nations outside of the European Economic Area (EEA), including nations where the European Commission has not determined adequate data protection.
We won't send your information to a third-party service provider or abroad unless we are confident that the privacy and data protection laws are being followed and that suitable safeguards are in place to preserve the security and integrity of any information being processed. The use of Standard Contractual Clauses, the EU-US Privacy Shield, the Swiss-US Privacy Shield, or your consent are a few examples of these measures. You can request more information on the statutory security safeguards applied to such transfers using the contact information provided in this privacy notice.
How We Secure Your Personal Information
We have put the necessary security measures in place to guard against unauthorized access, misuse, and loss of personal data. We also try to get our service suppliers to follow suit.
Information Sharing and Disclosure
We never give any of your identifying information to third parties for sale or rental.
In response to legal processes, such as a court order or subpoena, or response to a law enforcement agency's request, or in situations where we believe it is necessary to investigate, prevent, or take action regarding illegal activities, we may disclose personally identifiable information. We may also be required by law to do so in other situations.
Your personal information may need to be transferred to nations outside the EEA as a result. However, we only do so in cases where we are confident that adequate safeguards are in place to ensure the confidentiality, integrity, and security of any information being processed, as well as compliance with relevant privacy and data protection laws. This may include sending your personal information to a third-party service provider or abroad.
Our Privacy Practices and Your Rights
GENERAL RIGHTS
Please click the "unsubscribe" link at the bottom of the appropriate mailing if you want to stop receiving our marketing messages. If you want to entirely opt-out, please contact us using the information below. 
Please contact us using the information provided below if you want us to remove your information from our files. You will hear back from us within a reasonable period of time. Please be aware that we might need to keep some information for legal or legitimate business reasons.
Our Responsibility for Website Link
The personal information we collect and use through this website is the exclusive subject of this Privacy Notice. Links to other websites, including social networking platforms like Facebook, Twitter, Instagram and LinkedIn, are available on this website. You should utilize the websites you visit after clicking on these links in conjunction with any applicable user and privacy policies because this Privacy Notice does not cover their data practices. Furthermore, we are unable to guarantee the security and privacy of any information you may supply on third-party websites, nor can we be held accountable for any information acquired by other websites.
Updates
In order to reflect changes in the legislation, industry standards, or how we handle personal information, this privacy notice may occasionally be modified. Please stop using our website if you don't agree with the changes. For updates, you should constantly check this notice. 
Unauthorized Use of Our Name
Notice Regarding Spam And Phishing – At "The Organic Marketing," we remain vigilant about potential unauthorized activities, including but not limited to spam emails, phishing attempts, or any form of fraudulent actions, that may misuse our esteemed company name. Our unwavering dedication lies in safeguarding the sanctity and reputation of our brand.
Reporting Unauthorized Activities – If you come across any suspicious or unauthorized use of our company name in relation to spam or fraudulent activities, we encourage you to report it to us immediately. Please provide us with any relevant information or evidence that can assist us in investigating and addressing the issue.
Disclalmer Of Liability – While we take the necessary measures to protect our brand and reputation, we cannot be held responsible for the actions of third parties who unlawfully use our company name. We disclaim any liability for damages or losses resulting from such unauthorized activities.
Cooperation With Law Enforcement – We will cooperate fully with law enforcement agencies and regulatory authorities to investigate and prosecute individuals or entities involved in the unauthorized use of our company name for spam or fraud.
Protection Of Users – We are committed to protecting our users from spam, phishing, and other fraudulent activities. We implement security measures to minimize the risk of unauthorized use of our users' information. We encourage our users to remain vigilant and report any suspicious emails, messages, or communications they may receive that falsely represent our company.
Intellectual Property Rights
We strictly prohibit the unauthorized copying, reproduction, or distribution of any content, graphics, or media files found on our website or social media platforms. All materials on our platforms are protected by copyright and intellectual property laws. Any use of, reproduction, or distribution of our content without explicit permission is strictly prohibited and may result in legal action.
Infringement Reporting – If you believe someone is unlawfully using our company name or infringing upon our intellectual property rights, please contact us immediately. We will investigate the matter promptly and take appropriate action to address the infringement.
We value your feedback and are available to address any questions or concerns you may have regarding this Privacy Policy. We can provide you with immediate assistance.