Pay-Per-Click Advertising Services
Pay-Per-Click Advertising
Google Ads, Facebook Ads, Instagram Ads, Youtube Ads, Twitter Ads  & Shopping Ads.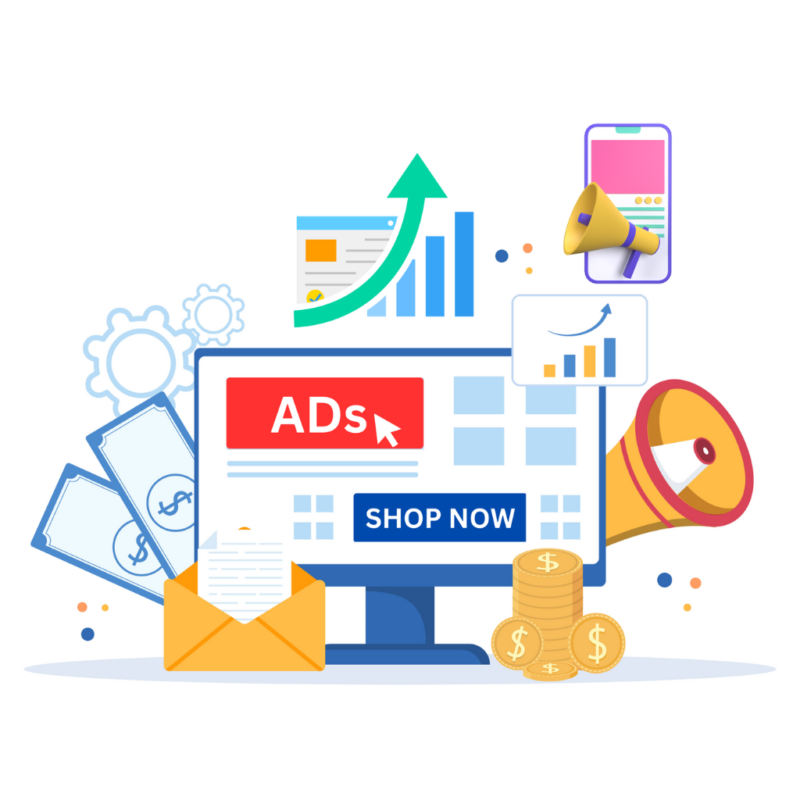 Choose The Organic Marketing for Pay-Per-Click Advertising Services:
Get ready to take your online advertising game to the next level with Pay-Per-Click advertising from The Organic Marketing Company! Our expert team will create a targeted strategy that will help drive targeted traffic and leads to your website. Additionally, we create high-quality, engaging ads that capture the attention of potential customers and convert them into customers. Say goodbye to ineffective advertising and hello to a smarter approach! 
Here is why you should shake hands with us for Pay-Per-Click Advertising Services:
We create a customised pay-per-click (PPC) strategy tailored to your goals and target audience.

Data-driven insights and advanced targeting techniques for a high return on investment (ROI).

Increased Visibility, Measurable Results, and Ethical and Sustainable Practices that sets us apart.
Our Pay-Per-Click Advertising Services
The Importance of Pay-Per-Click Advertising
Take your PPC advertising to the next level. Enhance your ROI and achieve success with our professional and effective services.